Spiked Part Three | Kat Monroe
May 19, 2018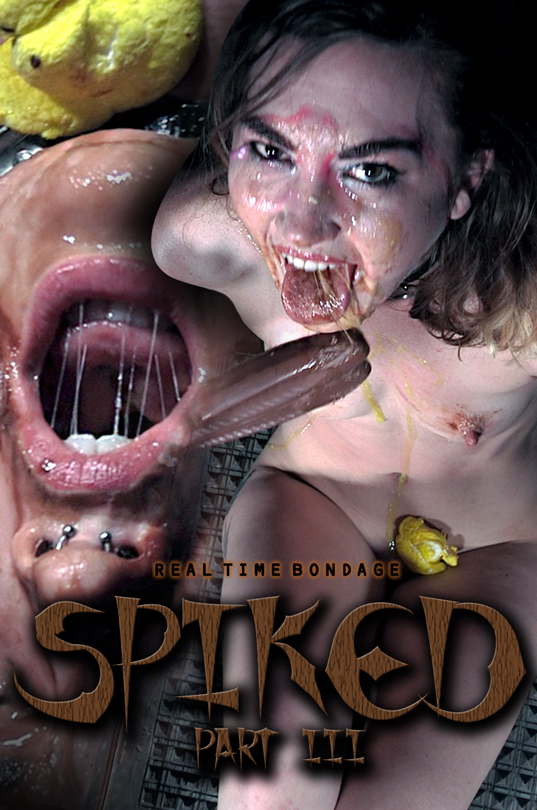 After her electro interrogation Kat is put back on the spike board. This time she's sitting on it with her hands cuffed behind her back. It's time to get dirty. In honor of Easter Kat has to put as many peeps in her mouth as she can possibly fit. It turns out that she hates marshmallows. That's not all! Once she's got her mouth full of marshmallow the whole crew is going to spit on her. Each time it's only after they've eaten some peeps. Her face is turned pink and yellow from the sugar. Then OT pulls out a giant chocolate bunny and begins to fuck Kat's face with it.

Kat must pay the piper. She offered cane strokes and now she's going to have to take them. The cane is hard for Kat. It's not her favorite thing. Each stroke is really painful and Kat does her best. Then Luna agrees to take some of her strokes. Luna gets four good hard strokes.
Spiked Part Two | Kat Monroe
May 12, 2018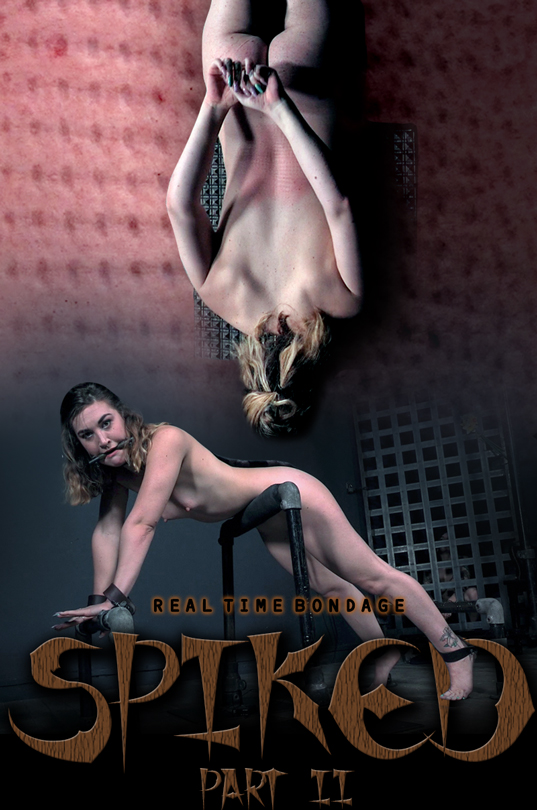 Fresh from bending over backward on the spike horse Kat's back is showing some deep marks. The ropes are untied and Kat prepares for her next trial. She's going to be working out on the spike board. First it's a plank position. Her elbows and forearms are pressed deeply into the harsh spikes. It's only a few minutes before she's in some serious pain. When her body fails she's threatened with the single tail. Her next position is a pushup. Her hands hurt instantly, but it's easier than the plank. Then she has to lay on her tits, and finally a wall sit on the spike board.

To stretch her back she's bent forward over some pipes. Electric clamps are put onto her labia. Then she's asked a bunch of questions. The subject is something Kat should know a thing or two about. Animals. However, we don't ask simple dog and cat questions. We ask her the most obscure questions about the most obscure animals we can think of. Will Kat survive her electric torment?


Spiked Part One | Kat Monroe
May 5, 2018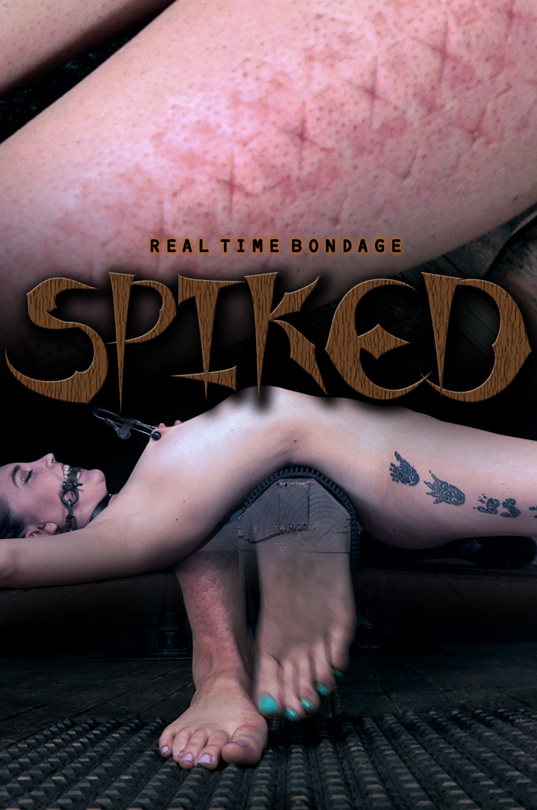 Kat Monroe and Luna Lovely look so cute in their Easter outfits. Cat and bunny ears and even a butt plug tail for Kat. It's not all so innocent though. This livefeed is all about Kat's suffering. She starts off kneeling on the spike board. The members have seen it a few times in the past feeds, but this time it's going to be the undoing of Kat.

She spends the entire prefeed on her knees or on her butt. Luna hugs her shoulders putting more weight down onto the harsh spikes. Kat begs to change her position, but each time she does it hurts even more. The marks are already showing through her skin just from putting pressure on the spikes. Once the prefeed is over Kat has to dance on the spikes. First on her feet then she gets down and rubs her body all over them.

Finally Kat is tied to the floor and put into an extreme back bend with a spike mat under her. Tight nipples pull her arch even higher. Kat begs for release.
Need To Please | Kat Monroe
Dec 29, 2017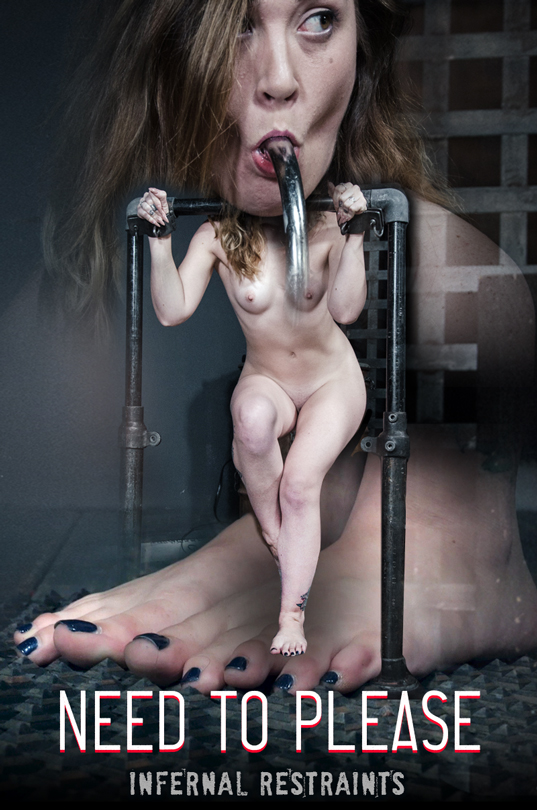 Many women come to Insex with the hopes of becoming a better submissive. They want to be trained or treated to a good time. It's never what they expected and that's no different for Kat Monroe. She wants to be a better sub. She has a need to please and we're going to make her please us.

Kat was hoping to have OT's hands all over her. She was expecting to be whipped and choked, but OT has a warped mind and he's going to make Kat work for him. First he makes her stand on a spike board. If she's going to learn to please others she better stay on it.

Then Kat has to shock herself and put clips and clamps all over her body. It's not long before she cries. She's whining and begging for OT to let her do something else. She's beginning to get into it, but the pain is so hard. She loves pleasing OT. Finally it's time for Kat to make herself cum hard. However, it's not going to be when or how Kat wants. She begs for OT to let it happen, but he wants her to wait. He wants her to edge herself till she's going out of her mind.
Kat Call | Kat Monroe
Dec 11, 2017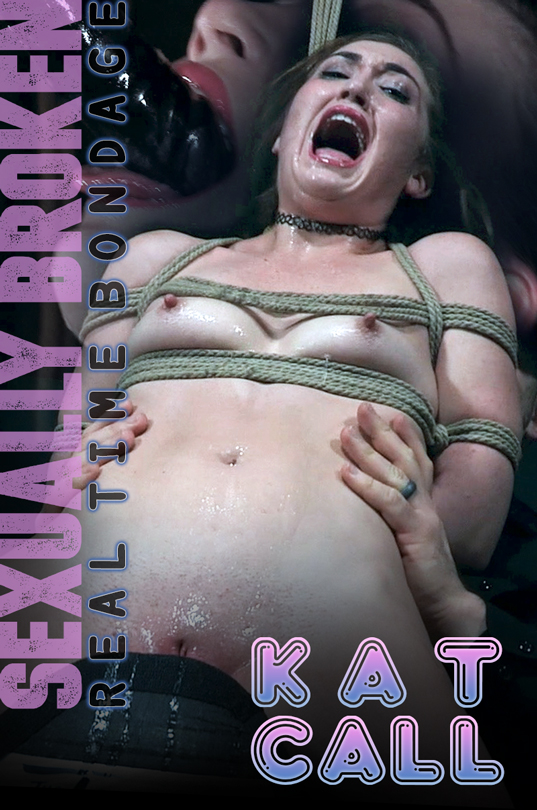 Kat Monroe is a serious cutie, and she's excited to give our members a show they won't soon forget! First, Kat is stripped down, revealing her pert tits and cute round ass. She's spread and inspected for our members viewing pleasure; her holes are already glistening wet. OT ties her up in a chest harness, and gets her up on the Tremor for a rock and roll good time; she cums until she can't hold back her tears anymore. Coated in sweat, tears and pussy juice, she's made to orgasm over and over. While she's lost in a cum coma, we give her a nice dildo to occupy her greedy mouth, shoving it down her throat til she coughs buckets of drool.

Most girls here beg for their orgasms; Kat begs for hers to stop. She gets a short break to relieve herself, then she's back up on the table, getting her holes plunged and teased with a vibrator. When she's finally locked up in the stocks, you can almost feel her relief; no one's ever looked so calm in bondage. It's short lived though, because soon the sadistic OT is back toying with her used up pussy, swirling a metal hook around her spent hole while teasing her swollen clit with the celebrator. She's left exhausted, disgusting, and grinning from ear to ear.